Since acquiring Mad Wills food Company in January, 2015 the pace at which Foodie Tout – our parent company – has grown is astonishing. What began as a crowd funding concept for artisan purveyors has evolved into a company focused on accelerating quality artisan purveyor products and bringing them to market through numerous consumer channels.
Foodie Daily plays an integral role in this by highlighting the artisan's back story.
Primarily, the focus of Foodie Daily is to introduce you to those making your food.
In a time where the divide is widening between healthy food and not so healthy food, seldom do we know who is making the food we eat. Most of us know who makes our clothes, designs our shoes, or designs our accessories. However, we have no idea who is making the food that fuels us. And for the small batch artisan purveyor, those culinary craftsmen focused on local, healthy ingredients, the road to success is often filled with unfamiliar challenges.
At a recent trade show gathering a representative from a large national food manufacturer was bragging his canned tomato sauce was made in a 6000 gallon kettle. Not the gourmet picture one would assume by the label on the product. Many high volume, mass produced products hide behind an artisan label giving a very wrong impression.
"Know Your Maker", those small craft artisans who create the foods we eat, will be a regular feature in Foodie Daily. And, we will also keep you posted on the rapidly changing business climate the food sector faces.
Today entrepreneurs conceptualize, develop, launch, relaunch and eventually succeed or fail at disrupting entire industries.
The speed at which businesses evolve in today's world is astonishing. For the serial entrepreneur the current fast paced climate of opportunity is staggering, especially in the food sector. As various businesses become targets for "disruptors" the ride to riches resembles the 49ers' rush to Gold Country.
The growth companies experience through a successful disruption is difficult to imagine in terms of yesterday's business philosophy. Once upon a time entrepreneurs created a business plan and stuck to it until they reaped success or failed. The new business plan leaves room to pivot – the art of changing course to take advantage of an opportunity. More often than not the change in course doesn't change the entrepreneur's initial direction. And, if it does, it should do so for the better.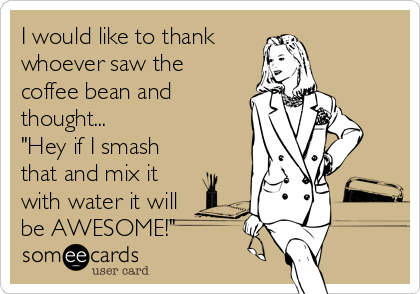 Blue Apron, Chefd and Global Grub are disrupting the home meal replacement sector by offering complete recipe and ingredient boxes delivered to your door, ready to cook with little preparation and no waste. The companies are experiencing unimaginable growth.
Krave Jerky, a Sonoma, California based start-up recently sold for a reported 300 million dollars. At the same time, Sir Kensignton ketchup just raised 8.5 million dollars in venture money for expansion. And since the highest priced real estate in the country is not next to the ocean, but next to the Ketchup on the grocer's shelves, Sir Kensington may need that amount and a lot more.
For those looking to break into the marketplace, venture capital is focusing on food more today than ever before.
FoodTech connect continues to highlight the capital being directed towards the food sector daily. The numbers are stratospheric and the market traction small companies are gaining on grocers' shelves is impressive. Two years ago, grocers were claiming to be supportive of local artisans. Today, many of those grocers have implemented programs to help bring artisans to market in a bigger way.
But money alone is not the answer for the Artisan Purveyor.
It's the advice and foundation of a strong business model that is so important during start-up. That's why CEO Karen Foley created a board of directors with the experience and knowledge to overcome the obstacles every food entrepreneur faces.
Take Board member Sondra Bernstein. Bernstein has turned the girl and the fig restaurant into a national brand that boasts cookbooks, a variety of fig products, three premier Sonoma County eateries that receive accolade after accolade, a catering company, branded wine and her latest accomplishments, shrubs.
In her spare time Bernstein hosts culinary tours through France and along with Executive Chef and partner, John Toulze, manages to plant, cultivate and harvest a two-acre plot of vegetables that resembles a farm more than a garden.
 We're excited to share the knowledge and insight that comes from this kind of experience with our readers, daily. We will be highlighting newly found products, chefs, artisan purveyors and the culinary craftsmen bringing healthy food to your table. Enjoy.